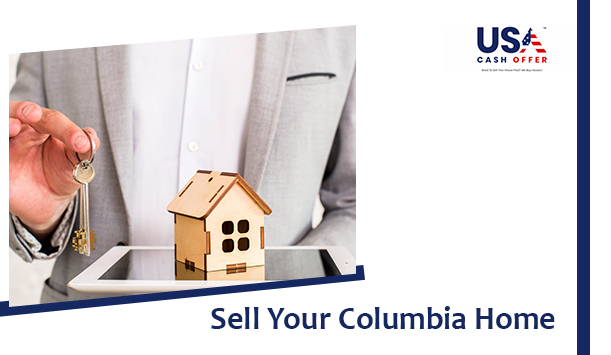 Are you struggling to sell a house fast in Columbia? Like most other aspects of our lives, technology and social media have influenced the real estate market. Check out these powerful social media tips to increase the reach of your home online and get fantastic buyer offers!
1. Target the Right Keywords and Hashtags
Can you believe that 94% of millennial homebuyers start their search for homes online? Many buyers belonging to the older generations also use their mobile devices and social media pages to search for homes to buy.
If you want to make a quick sale and get more people to view your online listing, you need to use the right keywords. For example, to sell your house in Columbia, you can use keywords such as two-story townhouse, for sale, Columbia, or direct by the seller.
When advertising your property on Facebook, Instagram, or Twitter, use relevant hashtags like #homeforsaleinColumbia or #Columbiahomesforsale to attract the right buyers.
2. Shoot Professional Photographs and Videos
High-quality photos and videos are the best way to attract buyers to your listing. You can invest in professional real-estate photography to shoot detailed photos and videos of your home. Then, share these photos on your social media pages with the right hashtags and keywords to reach the best buyers. You can even create short video snippets and share them on TikTok and Instagram.
3. Promote On All Popular Social Media Channels
You may not be active on all social media channels, but if you're looking to reach out to most buyers, use multiple platforms. Create a profile on Facebook, Instagram, Twitter, and TikTok. By promoting your home on numerous social media channels, you can ensure that it appears in all types of searches irrespective of the platform used. You can even shoot a video tour of your home and list it on YouTube to maximize your online reach.
4. Share Often
We cannot stress this enough. As Woody Allen said, "80% of success is just showing up." In social media, you get maximum reach not by posting once but by being consistent. Share the photos and videos of your house multiple times. You can even add a personal touch to your posts by highlighting what makes your home a great buy. Post stories regularly to reach out to potential buyers and increase interest in your home.
We buy houses all over the USA, including the following:
If this seems like a mountain of work, you can avoid any advertising of your property. You can sell your home quickly by selling it to cash home buyers in Columbia. Cash buyers evaluate your property and provide you with an all-cash offer within a few days. If the price works for you, you can complete the sale quickly.