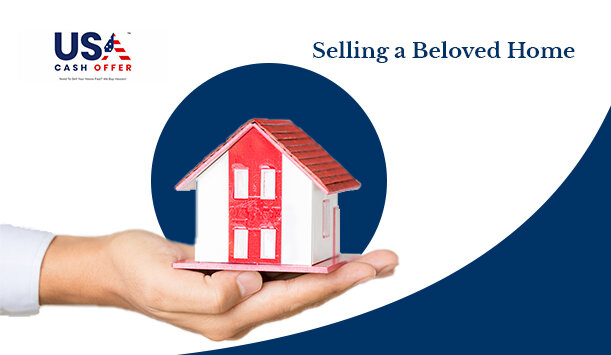 Most of us are probably familiar with the phrase, "The home is where the heart is." For many of us, this statement rings true. Selling a home where you have lived for decades can feel like giving up years of precious memories. Here are a few practical tips to help you survive the sale process without having an emotional breakdown.
Keep It Organized
The best way to keep emotions at bay is to focus on the practicalities of the sale. Start by assessing your current finances and calculating the cost of selling the property.
Whether you're relocating out of state, upsizing, or downsizing, you need to start looking for your next home as soon as you plan to sell your current one. This step helps you focus on the upcoming move rather than dwelling on the memories associated with your old place.
Remove Emotional Triggers
If you're emotionally attached to your home, then you need to work on eliminating the stressful parts of the process. Maybe you don't want strangers visiting your home during an open house. Consider an off-market sale to a cash buyer. A reputable cash buyer can purchase your home as quickly as possible, sometimes without a single viewing. This way, you don't have to put yourself through the process of staging, showing, and marketing your home to attract buyers. You don't have to haggle with real estate agents, surveyors, home inspectors, or solicitors as a bonus benefit.
Focus on the End Goal
When you experience moments of sadness and despair, think of why you're selling the home. Whether you are moving away from a toxic relationship or looking for some money, focusing on the end goal can help you cope with your emotions.
Write down the goal and stick it somewhere you can see it. This small step can help you stay positive during the sale, keeping your emotions in control.
Don't Put Your Life on Hold
Selling a home can take weeks or months when you handle it the traditional way. Focusing all your energy on the sale can make you feel drained. Instead, continue your routine as usual. Dine out, enjoy social events, take up a new hobby, hit the gym, or do something else that takes your mind off the sale.
If you want to sell a house fast in the USA, you can contact USA Cash Offer to connect with cash home buyers in Illinois, Washington DC, or anywhere in the USA. They offer quick home-selling solutions without commissions and closing fees.
Keep a Journal
Writing down how you feel can help you cope with mixed emotions. Putting your thoughts to paper can help you accept the situation and find a way forward. When you write down your feelings, you are likely to notice the positives in the situation.
On the day of the sale, say goodbye to your beloved home. Bid farewell to your negative emotions and look forward to building a new home and more precious memories with your loved ones.
If you want to sell a home quickly anywhere in the USA, contact USA Cash Offer.
The best part? We'll connect you with trusted real estate investors in your location and help you close the sale in less than a month.
We buy houses all over the USA, including the following