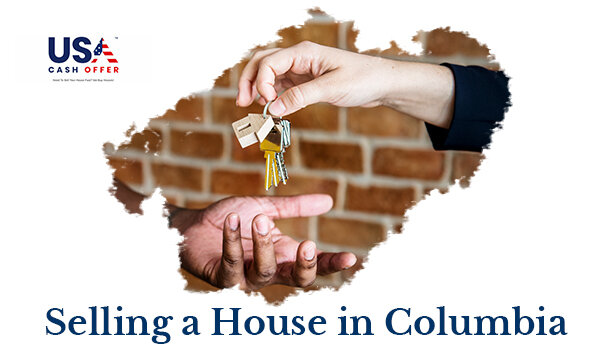 Are you wondering, "How can I sell my house fast in Columbia?" If you are looking to sell your house soon, here are five questions you should ask yourself. Asking the right questions can help you prepare better for the sale and earn top dollar on your home.
Question #1: Should You Hire an Agent or Handle It Yourself?
Hiring a real estate agent to help with the sale means you have an experienced professional sharing their expertise and knowledge. They can help you market your home in the best possible way to appeal to buyers. But the catch is that you have to share a significant portion of the profit with the realtor.
You get to pocket the entire profit if you sell your property yourself. You can directly negotiate with cash home buyers in Columbia and carry out the process independently.
So, which is the better choice? It depends on your timeline and finances. If you want to make a quick sale, selling it for cash helps you complete the deal quickly. Make sure to weigh the pros and cons of both options and choose the best one that fits your needs.
Question #2: Is This the Right Time to Sell?
Are you selling in a buyer's market or a seller's market? The answer to this question can significantly affect how the sale will go. Selling in a seller's market means you've got the upper hand and will likely get multiple buyer offers. Similarly, selling during summer or late spring can help you find buyers quickly and close the deal without waiting for months.
Before you list your home on the market, you need to have a plan that will help you maximize profits by selling the house at the right time.
Question #3: What Type of Home Are You Planning to Buy Next?
Are you planning to downsize or upsize? How much money do you need for the down payment on your new home? Remember, it might be the right time to sell, but there are better times to buy. So, you have to find the right balance. Knowing the type of house you're buying next will help you determine when to sell your current home.
Question #4: Why Are You Selling Your Home?
Take the time to sit down with your family and consider the reasons for selling your home. You may consider selling the house to pay for kids' college, making room for your growing family, or relocating closer to your children. Whatever the reason, understanding the motive behind selling can help you make the right choices.
Question #5: What Is the Condition of Your Home?
Is your home move-in ready, or does it need repairs and renovations? The condition of your home determines the timeline of the sale. To maximize your profit, you need to spruce it up before listing it. If you don't have the budget for repairs and renovations, you can consider selling your home as-is to cash home buyers.
Asking yourself these five questions can help you strategically plan the sale and better prepare for the home selling process.