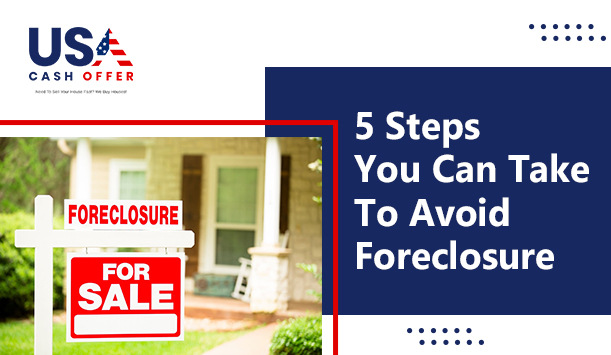 Buying a home is a dream for many, and sometimes individuals will get a high-interest mortgage to fulfill this dream. But the current economic climate has made it harder for many to keep up with mortgage payments, and now a growing number of homeowners are facing foreclosure. But with smart financial planning and a few lifestyle changes, you can avoid foreclosure. Here are five steps you can take to avoid foreclosure:
1. Understand Your Mortgage
You should know everything about your mortgage, including the interest rate and the loan term. If you understand your mortgage inside and out, you can plan better and rarely, if ever, miss payments.
2. Assess Your Financial Situation
Understanding your financial situation is key, especially if you can't afford mortgage payments. If you can't, then you need to look at ways to reduce expenses. One way is to get rid of your credit cards and only use cash or a debit card. This way you can more easily stay within your budget and avoid spending more than you can afford.
3. Stay Current With Your Payments
It may seem obvious, but it's important to keep up with your mortgage payments. Late payment fees are pretty high on a mortgage, and defaulting could be a massive black mark on your credit report. Keep track of your monthly expenses and cash flow to ensure that you can make your payments on time.
4. Talk To Your Lender
As soon as you realize you're having difficulty making payments, talk to your lender and see how you can restructure your loan. The earlier you catch the problem, the more options you'll have. Your lender can modify the loan terms to make it more affordable.
5. Don't Ignore The Problem
Accept that you're having trouble making mortgage payments. You may be experiencing job loss, a pay cut, an illness or injury, or a divorce. Ignoring the problem will only make things worse. Instead, look for ways to refinance your loan. There are many options available, and taking action immediately is the best way to avoid a financial disaster.
Even though foreclosure can sound inevitable sometimes, there are ways to avoid it. Shrewd financial planning and timely action are key when your main goal is avoiding foreclosure. And if all else fails, you can avoid foreclosure by selling your home for cash to a reputed cash home buyer.
Cash home buyers in Chicago can buy your house quickly and help you avoid foreclosure. They'll make an offer based on the current market value of your home, and they can make this offer just 24 hours after visiting your property.
At USA Cash Offer, we have a large network of real estate investors who pay cash for homes in Chicago and surrounding areas.
They can close in 30 days or less, and they don't charge any fees or commissions. Also, you avoid by closing costs selling to them. Chicago homeowners who are wondering "How can I sell my house fast in Chicago," should pick up the phone and call us today!
We buy houses all over the USA, including the following: