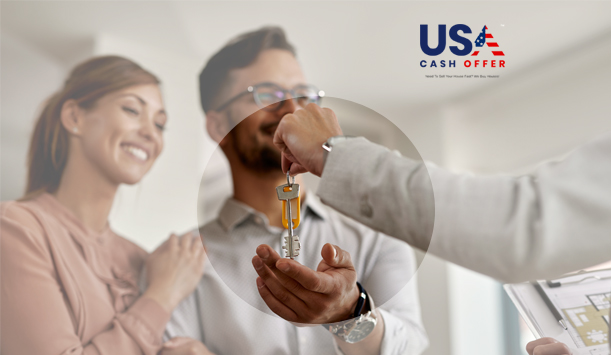 One of the most challenging aspects of a home sale is making the home appealing to a wide range of buyers. The tips discussed in the sections below can help you do just that. Consult them so you can know how to sell your house fast in Illinois and for a fair price.
1. Deep Clean
Your kitchen and bathrooms will be under scrutiny. Buyers will want these rooms to be in great shape, and if they're not, that can be a big problem. Get all the grime and dirt out and ensure these spaces are clean. Counters, sinks, bathtubs, shower heads, and tiles should all be sparkling. Give these rooms a good scrub, or hire professionals to do the job right.
2. Declutter & Depersonalize
If you're thinking, "I need to sell my house fast in Illinois," you must keep your home decluttered and depersonalized. Stow away all the junk and clutter in storage or a garage until the deal is done. Also, remove any personal photos and memorabilia from the house so buyers can enjoy a blank canvas when they visit.
3. Spruce Up The Curb Appeal
A buyer's first impression of your home comes when they pull up to the curb, so it's essential to make sure your home has great curb appeal. Ensure the lawn is trimmed and free of any debris. Plant some colorful flowers to add some life to the yard.
Are these time-consuming and tedious tasks? Why not sell to cash home buyers in Illinois instead? They'll ensure the deal is closed in under 30 days.
4. Stage The House
Rearrange furniture so the rooms' best features are highlighted, and remove unnecessary pieces of furniture. Make sure there's color consistency in each room, and make sure the walls are neutral colors. If you want buyers to see your house as their future home, make sure to stage it in a way in a way that's inviting and cozy.
5. Offer Incentives
Many home sellers offer some incentive to sweeten the deal and ensure a fast sale. You could pay some of the buyer's closing costs or offer to replace appliances or furniture, giving the house a more modern look. Whatever you decide to offer, make sure it appeals to a wide range of buyers, and it must be something that won't break your budget.
Now that you know some tips that can make your home irresistible to buyers, it's time to get out there and put them into action. With a little effort, you can have buyers fighting to purchase your home.
USA Cash Offer has an extensive network of real estate investors, and these professionals are always looking to pay cash for homes, regardless of their condition or location. We buy houses in Illinois, and our process is hassle-free. Call us today to learn how we can help you sell your home fast in Illinois!
We buy houses all over the USA, including the following