Do you want to sell your home fast in Los Angeles, CA? We can help you sell your home in a week! We buy houses in Los Angeles, CA, for cash! No charges, no commission! Just fill out the form and we will make an offer within the next 24 hours!
Selling a home is a tedious process, and we want to change that. We're USA Cash Offer, and we buy houses in Los Angeles, California for cash. Call us today and we'll make an offer on your house right away.
USA Cash Offer has a group of reliable real estate investors who buy houses as-is for cash across the USA. We connect you with the best investors in the area, who will buy your home as-is for a fair price. You may be selling your house for a variety of reasons, be it relocation, retirement, unsatisfactory tenants, or an inherited home. Whatever the intention, we will buy your Los Angeles property as-is for cash.
We Will Buy Your Los Angeles House As-Is – Don't Repair! Don't Renovate!
It takes time and your undivided attention to sell your house fast in Los Angeles, CA but not everyone can afford that kind of commitment. A realtor is a sensible option, who can take care of most of the process but they commend a high commission. Then comes the whole plethora of inspections, repairs, cleaning, decluttering, improvements, and many more. Apart from the time requirement, all these things cost money, a lot of it.
The best alternative? USA Cash Offers! We're one of the best cash home buyers in Log Angeles, and we'll purchase your home right away for the best market price. Our offers are quick, and home sellers don't have to spend anything on the repair or maintenance of a house that they just want to let go of.
We Buy Houses in Los Angeles, CA If You Have Been Facing Any Of The Situations Below –
| | | |
| --- | --- | --- |
| Any Reason | Any Condition | Any Challenge |
| Health Problems | Storm Damage | Financial Issues |
| Bankruptcy | New Houses | Title Issues |
| Major Repairs Needed | Full of Stuff or Trash | Family Matters |
| Upgrading | Problem Tenants | Late on Mortgage Payment |
| Foreclosure | Fire Damage | Hoarder Home |
| Inherited Properties | Old, Outdated Houses | Out of Area Property |
| Divorce | Major Repairs Needed | Low Equity |
| Downsizing | Unfinished Construction | Large Liens |
| Relocation | Termite Damage | Code Violations |
Top Reasons Behind Selling Your House in Los Angeles, CA
Many homeowners want to sell their houses in Los Angeles for various reasons. Discussed here are a few of the common ones.
Inherited Property
Do You Own an Inherited Property? We Can Help You Sell Your House Fast in Los Angeles, CA
Inherited properties are difficult to restore and maintain, depending upon the state of repair. They may be damaged or outdated, which will require a considerable amount of money to renovate. Plus, many homeowners do not have the time or the inclination to maintain multiple properties, so they will want to sell off inherited houses quickly. USA Cash Offer links you with cash house buyers in Los Angeles, CA, who will buy inherited homes as-is for a reasonable amount.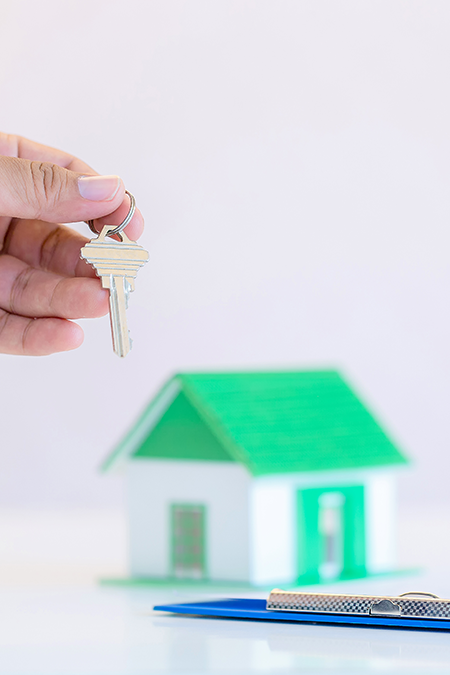 Downsize
Are You Looking to Downsize Your House? Get in Touch with Our Cash Home Buyers in Los Angeles, CA
There are many reasons to downsize. Your children may have moved out, you may have retired, or there may be a change in your family. Downsizing enables you to save money on day-to-day expenses and entails less maintenance. If you are looking to downsize, you will want to sell your existing home as quickly as possible. You can sell it to top cash home buyers in Los Angeles by choosing USA Cash Offer.
Divorce
Are You Going Through a Divorce? We Pay Quick Cash for Houses in Los Angeles, CA
Divorce is one of the top reasons Los Angeles homeowners sell their houses quickly. Every divorced couple goes through a rollercoaster of emotions and seeks to move on as soon as possible. A shared home is a solid reminder of the relationship and can quickly become a financial burden. At USA Cash Offer, we help you sell your house fast in Los Angeles, CA, no matter the condition or the location.