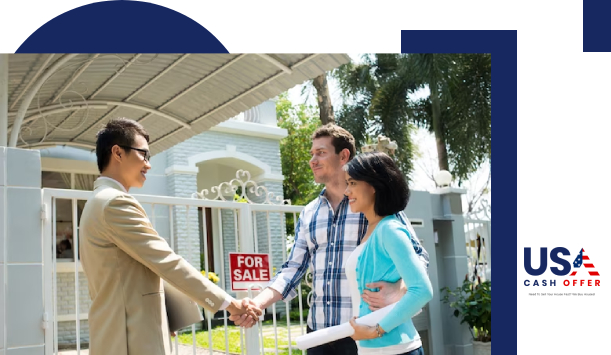 Pennsylvania has a rich history, breathtaking scenery, and a diverse population. The state provides its citizens with a beautiful place to live. Whether you live in a small rural town near the woods or a gorgeous Victorian house in a historic district, some renovations might increase the value of your home.
Here are some excellent home improvements that could maximize your value and help you to sell a house fast in Pennsylvania.
Build an Addition
Consider adding a room to increase your home's value and square footage. Use suitable materials and finishing touches to increase the charm and value of your property to get the most out of your investment.
Modernize Your Kitchen
When it comes to beneficial house improvements, the kitchen is essential. The most helpful home upgrades in a straightforward kitchen remodel are updating the cabinets and countertops, upgrading the appliances, replacing the basin and faucet, and changing the flooring.
Renovate Your Bathroom
A home can benefit from an upgraded bathroom. Use modern surfaces in remodeling projects for a spotless, simple look. Realtors predict that if a homeowner sells their property, they can recoup up to 57% of the bathroom makeover cost.
Adding a Deck
Constructing a deck can cost much money, but it pays dividends. It gives the house more usable space and can draw potential buyers. You may see up to 80% of the cost of the deck reflected in the new value of the house, depending on the material, size, and scope of the renovation.
Improve Energy Efficiency
Energy-saving features not only lower your utility costs but also increase the value of your house. Think about putting in energy-saving windows, doors, and appliances and insulating the walls and attic of your home.
Updating Your Lighting
One of the easiest home improvements that will increase its value is lighting. You'll be astounded by how cozy and functional your home can become with a few strategically positioned lights.
Conclusion
There are many ways to spruce up your house and enhance its worth. Making improvements to a home before selling might seem overwhelming. If so, a cash sale might be the best solution. At USA Cash Offer, we can put you in touch with a cash home buyer in Pennsylvania who is ready and willing to buy your house as-is. There are no extra costs, agency commissions, or hassles. Say hello to a streamlined, worry-free transaction with a cash sale today! You can transform your Pennsylvania abode into a dream home buyers will love.
We buy houses all over the USA, including the following.