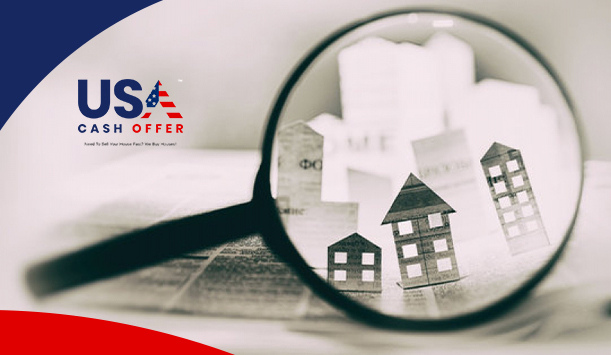 If you've recently asked yourself, "How can I sell my house fast in Illinois," you should know that selling a home can be a challenging, stressful process. There's a good chance you'll encounter roadblocks along the way, especially if you're a first-time home seller. But there are some tips you can use to make selling a home a breeze, and we will discuss these tips in the sections below:
1. Understand The Process
If this is your first time selling a home, you should research the process in advance so you're not blindsided later. Specifically, research:
Relevant paperwork
Legalities
How to list a house
Staging and showings
Planning can pay off big, so do plenty of this before you get the ball rolling on the home sale. You should also calculate selling costs so you have an idea of what to expect.
2. Research The Market
Once you understand the process, begin studying the current state of the Illinois real estate market. See what's selling and what's not, when the right time to list is, who to market to, and which neighborhoods are sought-after. This information will help you determine a fair listing price.
3. Get The House Market-Ready
Get rid of any clutter, fix minor and major issues, tend to the yard and garden if necessary, and stage the house to look its best. If you prepare for showings this way, you'll likely fetch a fair price. And remember to keep a record of the upgrades you make and related expenses; these too will help you price your home.
4. Pricing The House Right
You want to attract a wide range of buyers with your price. That said, you need to avoid overpricing because this could cause the house to stay on the market forever, and you can't price it too low, as you'll profit little or not at all if you do. In short, consider the size, age, location, and amenities when coming up with a price.
5. Marketing The House
You can use many channels to reach potential buyers, from print advertisements to online listings. Make sure you submit your ads promptly so they get maximum exposure. Use professional photos that have detailed descriptions; these will help you highlight the property's features. Also, leverage the power of social media to reach more potential buyers.
Though it may seem daunting initially, selling your home in Illinois can be made simpler, provided you plan appropriately in advance. Implementing the above tips can make the process as smooth and quick as possible.
If you don't have the time or desire to sell your home the traditional way, a cash home sale may be a great option; it's quick and hassle-free, after all. A cash home buyer in Illinois won't require you to repair or stage your house. They'll buy it as is in less than 30 days.
We buy houses all over the USA, including the following:
USA Cash Offer is a one-stop solution for individuals who are looking to sell a house fast in Illinois. Access our network of local investors to sell your home for cash.