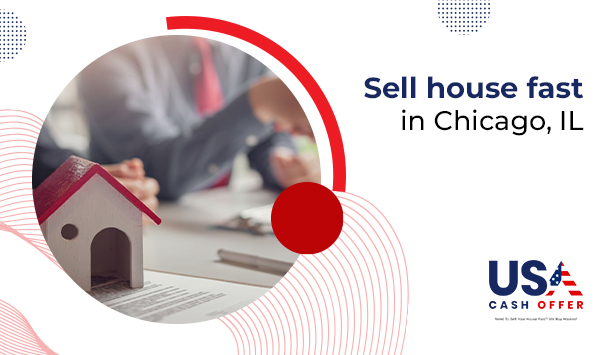 Many of us adore older homes for their durability, unique appeal, and connection to history, whether they be a 1920s bungalow, a majestic three-story Victorian, or a rustic stone farmhouse. These antique houses are incomparable to homes created today because of their artistry and attention to detail. Yet older homes aren't always the simplest to keep up. Owning an older home comes with its own set of challenges.
Here are our top maintenance recommendations to assist you in taking care of an older home in Chicago.
Keep Up With Routine Maintenance
Prevention is vital for keeping an older house in good shape. Regular care, such as cleaning and painting, will reduce deterioration and the need for pricey repairs, especially when you decide to sell a house fast in Chicago, IL. You may prevent expensive repairs by performing routine maintenance tasks like gutter cleaning, leak detection, and HVAC system maintenance.
Keep Original Details During Repairs
Due to rot or termite infestations, some historic trim may need to be replaced around windows and doors along the cornice or roofline. Replacing only the damaged wood preserves the house's traditional structure while saving money and wood.
Make Quality Upgrades
Quality matters more than quantity when it comes to updates. Concentrate on improving your home's efficiency and usability, such as improving the insulation or replacing worn-out appliances.
Examine the Roof Often
A roof is an older house's most crucial component. Depending on the material used and the construction method, a roof can last for various lengths of time. While you can complete many household activities by yourself, roofing repairs and maintenance require expert assistance.
Give Your Antique Wood Flooring Extra Attention
Thankfully, most people want to keep the antique floors in a historic home. However, there are proper and improper ways to maintain them. Hand-sanding old flooring is the best approach to preserve their character. The original gloss can be kept with simple cleaning and waxing.
Embrace the Home's History
Even though older homes need a little more care and love, they are a true time capsule of the past. Don't be hesitant to admire your older home's unique features. Play up its historic charm with period-appropriate décor and design decisions rather than trying to make it look like a modern home.
If you reside in an older home but can't preserve its glamour, you can sell this historic home to a nearby cash house buyer in Chicago, IL, for a fair cash price. USA Cash Offer can assist you in connecting with local investors who buy houses for top dollar.
We buy houses all over the USA, including the following