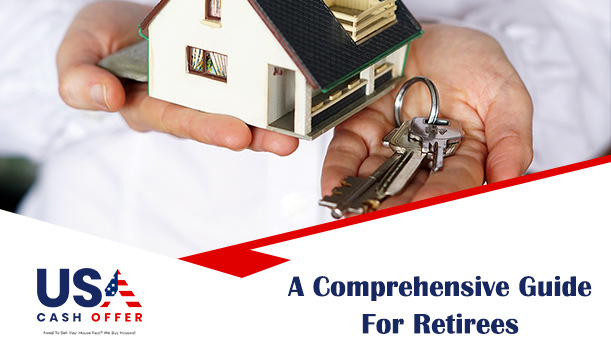 If you're planning to retire soon, you need to ensure that your finances are in order. And you need to ensure that your housing situation is squared away. While some seniors prefer to continue living in their current homes, others prefer moving nearer to their family or a retirement community. Others like to downsize to smaller homes that are easier to maintain.
Irrespective of which category you fit into, you might have some pressing questions, including: "Should I sell my house fast in Chicago and move to a rental home? Or should I stay put in my current place?"
If you haven't decided whether you should sell when you retire or continue living there, make sure to ask yourself these key questions:
1. Do I need cash for my retirement?
As you retire, your expenses will likely to increase to accommodate your changing lifestyle. Here are the expenses that most seniors face:
Increased healthcare expenses,
Increased food budget to accommodate changing dietary requirements.
Travel and entertainment costs.
Legacy planning, tax payments, etc.
If you would like to have a separate "nest egg" to pay for these routine and emergency expenses, you should consider selling your house for cash. Reach out to cash home buyers in Chicago to get a free cash offer on your home. Then decide if it's worth it to sell the place.
2. Do I need help to maintain my home?
Homeownership is not only time-consuming, but it also gets more expensive with time. And unlike your younger years, you might find it physically tiring and draining to handle home improvement projects in retirement. Maybe it's time to let go of your home and allow someone else to take care of the hassles and expenses associated with home maintenance. You deserve to retire in peace.
3. Is my current home unsuitable for my retirement lifestyle?
Your lifestyle changes a lot in retirement. Your kids might have left the nest to set up their own homes, and you might no longer need a large two-story townhouse with multiple bedrooms and bathrooms. Or you might find that your current home, with its old plumbing, is no longer suitable for your age. For example, you might now prefer taking showers instead of using a bathtub. Or you might have difficulty climbing stairs. Whatever the reason, you should consider selling your home if it doesn't suit your current lifestyle.
If the answers to the above questions resonate with you, downsizing might be the right choice. Here are some more pros and cons of selling your house after retirement.
Pros Of Selling A Home After Retirement
You no longer have to worry about mortgage payments.
You don't have to deal with the hassles and expenses associated with home maintenance.
You don't have to be tied down to your home. You can travel extensively, even for a long period.
You could downsize to a single-story townhouse, a small condo, a studio apartment, or even a retirement community.
The best part is that the proceeds from the home sale can help you enjoy a luxurious retirement.
Cons Of Selling A Home After Retirement
While there are several advantages associated with downsizing, you also have to consider the cons:
Rental costs can increase with inflation.
You have to be dependent on your landlord for home maintenance and repairs.
You will no longer have a legacy to pass on to your children and grandchildren.
You might not be able to find a suitable rental that fits your budget.
Which Is The Better Choice: Sell Or Stay After Retirement
If you don't want to—or you simply cannot—take care of your home anymore, the best option is to make a quick sale by selling it to cash home buyers in Chicago. On the other hand, if you're still young enough to carry out the home maintenance, or if you have sufficient reserve funds for repairs, you can consider staying in your home and passing it as a legacy to your loved ones.