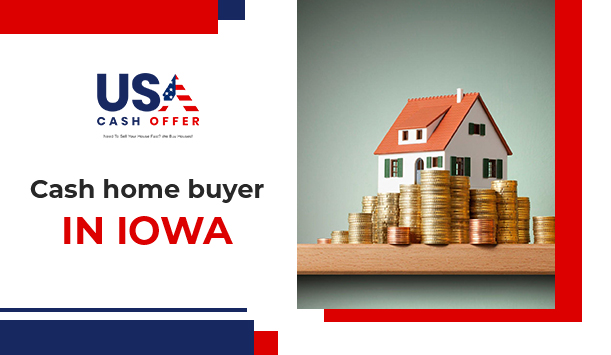 We understand that selling a house can sometimes feel like a daunting task. But with the proper planning and execution strategies, you can breeze through the process and achieve a lightning-fast sale. And guess what? As Iowa's real estate market is buzzing with activity and buyers are on the hunt for their dream homes, summer is the golden opportunity to make your move!
So, let's dive into our expert tips for simplifying your house sale journey. Get ready to sell a house fast in Iowa like a pro!
Prepare Your Yard for Summer
When prospective buyers arrive at a home, the last thing you want them to see is dead grass or piles of trash. The yard needs to be a major focus because these are starkly evident during the year's hottest months. Instead of making them envisage living in a house during the winter, help them picture it now.
Choose Your Inspection Times Wisely
When selling a home in the summer, it's crucial to consider the holiday season and federal holidays. Particularly in December and January, people are busy. Make sure you have two or three inspections, at the very least, so that all prospective purchasers can see the house. Holding them early in the day is also a good idea, particularly in hotter weather.
Keep Your Viewers Chill
Being stranded in the oppressive heat is the worst possible situation. Therefore, it's a good idea to have the air conditioner running at a cool yet comfortable temperature while conducting inspections on a hot day. Make sure your blinds are closed until the time of the inspection to keep the hot air out if you cannot regulate the temperature with an air conditioner. Serving cold water to the viewers is a smart idea.
Level Up Your Porch/Patio Experience
Imagine luring potential buyers with the ideal patio paradise, where they can picture themselves throwing their unforgettable events. Guess what? A newly created patio is a charming addition and a wise investment that will pay off handsomely. It's the best way to sell your house more quickly than ever.
In the end,
If you have the right resources and tactics at your disposal, selling your Iowa house quickly this summer is a goal you can achieve. But if you want something even faster and more practical, think about partnering with a trustworthy cash house buyer like USA Cash Offer. With our ability to provide a fair cash offer, expedite the selling process, and offer a hassle-free experience, we can be the perfect solution for homeowners seeking a swift sale. So, take advantage of this summer season and explore the possibilities with USA Cash Offer, a trustworthy cash home buyer in Iowa who can turn your selling dreams into a reality.