Hello, we're USA Cash Offer – your trusted cash home buyers here in Texas. Are you asking yourself, "How can I sell my house fast in Austin, TX?". If the following Google search, "How can I sell my house fast in Austin?" brought you to our page, you're in luck. We buy houses in any condition in Austin, TX. At USA Cash Offer, we want to make things simple for you. We connect interested home sellers with our extensive network of trusted and vetted cash buyers, helping you close quickly with no hassles.
There could be plenty of reasons why you're looking to sell your Austin house quickly. You may have got a great job offer that requires you to relocate immediately. Or you may be trying to avoid foreclosure and wondering if you get paid in cash quickly. Or maybe you hate strangers walking around your home, poking and prodding at your possessions while you host an open house.
You save time and money when you sell your house fast in Austin, TX, through USA Cash Offer. Our offers come with no strings attached and zero commissions or hidden fees. We have the largest network of cash home buyers in Austin, TX, and we help you sell quickly through our simple, hassle-free process. Whatever the reason, if you want to sell your house fast in Austin and get paid in cash, we're the people to talk to.
We Buy Houses in Austin, TX If You Have Been Facing Any Of The Situations Below –
| | | |
| --- | --- | --- |
| Any Reason | Any Condition | Any Challenge |
| Health Problems | Storm Damage | Financial Issues |
| Bankruptcy | New Houses | Title Issues |
| Major Repairs Needed | Full of Stuff or Trash | Family Matters |
| Upgrading | Problem Tenants | Late on Mortgage Payment |
| Foreclosure | Fire Damage | Hoarder Home |
| Inherited Properties | Old, Outdated Houses | Out of Area Property |
| Divorce | Major Repairs Needed | Low Equity |
| Downsizing | Unfinished Construction | Large Liens |
| Relocation | Termite Damage | Code Violations |
Top Reasons to Sell Your House Fast in Austin, TX
A traditional real estate sale doesn't work for many homeowners. It's time-consuming and expensive. It can be an uphill challenge if your property faces any of the following conditions:
Location is the single most crucial factor in real estate. If your home is in a bad neighborhood or away from the central parts of town, buyers will not give your home a second look.
Homes with inheritance troubles like siblings arguing over the property's title or a messy divorce stay on the market for a long time.
The sheer amount of clutter and the potential safety and health hazards make selling a hoarder's home almost impossible. Unless you spend a fortune clearing and fixing up the property, your chances of selling it are limited.
Financial troubles like delayed mortgage payments, tax liens, a pay cut, or job loss make it difficult to spend thousands of dollars renovating and fixing the home.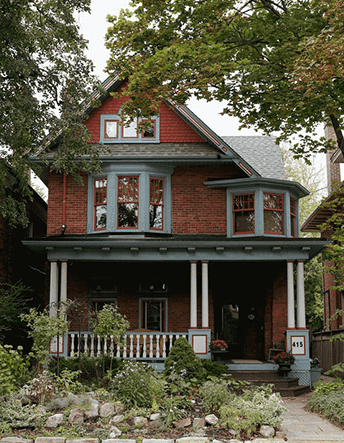 Seeing your home stay on the market for months can be disheartening. If you cannot sell your home in Austin, TX, for any reason, the smarter choice here is to tweak your selling strategy.
Connect with USA Cash Offer, and request a free cash offer from trusted Austin cash house buyers near you. As a bonus, you can skip the staging and showings and sell quickly without paying commissions or fees.
Why Should I Choose USA Cash Offer to Sell My House Fast in Austin, TX?
We don't like to blow our own trumpet, but we're one of the best cash home buyers in Austin. We pay top dollars for your home, and no repairs or renovations are needed, and we buy homes "as-is", meaning in any condition. So, if you are looking to sell a house fast in Austin and surrounding counties, we can help. You're looking to sell your house fast in Austin, TX, but you aren't sure whether to hire a real estate agent or sell your beloved home to real estate investors. We list the top three benefits of selling your Austin, TX, house through USA Cash Offer to help you make an informed choice.
We're not real estate agents; we're cash home buyers. So, you can skip the traditionally time-consuming process of listing your home on the market, waiting for offers from buyers, hosting open houses, and multiple inspections. We make it easy to sell your house quickly – directly with no hassles.
No realtor commissions
No spending time and money on repairs and upgrades
No staging
No open houses
No appraisals
No waiting till the buyer's mortgage is approved
We do a quick walk-through inspection of your home and provide you with a customized quote within 24 hours of contacting us. Remember: it's a no-obligation offer. If you decide to accept the offer, we can close the deal in a few days. We take care of all the financials – you don't have to pay any fees, not even closing costs!
There could be other reasons:
No Fees & Commissions
We Don't Charge Zero Fees and Commissions When We Buy Houses in Austin, TX
Some cash-for-homes companies lure you in with too-good-to-be-true offers, only to retract or renegotiate at the last minute. But that's not how we do things at USA Cash Offer. Our top priority is to help you sell your home hassle-free and without costing you any extra money. We connect you with authentic and vetted cash buyers who provide a reliable, fair, and transparent selling process at no additional cost.
Zero Obligation
Get A No-Obligation, Fair Cash Offer When You Sell Your Austin House to Our Cash Home Buyers
When you receive an offer from our network of cash buyers in Austin, TX, it's free and comes with no strings attached. There's no subtle or direct pressure to sell to us. If you're interested in our offer, you can discuss it with our Austin cash buyers. USA Cash Offer takes care of all the paperwork, and you control the entire process. You can pick a closing date that fits your needs, and we will handle the rest!
No Staging & Showing
Skip the Lengthy, Expensive Showings and Staging When You Sell Your Austin House to Our Cash Buyers
Selling a house fast in Austin, TX, is complicated and time-consuming. Plus, it can be costly and stressful. When you sell your home through USA Cash Offer, you can skip the complex parts of the process. You don't have to host open houses to invite strangers into the privacy of your home or spend thousands of dollars hiring professional stagers to make your home look good. Our vast network of house buyers in Austin pays cash for homes of all types, regardless of the condition. Whether your home is in tip-top shape or needs massive repairs, we handle it all.