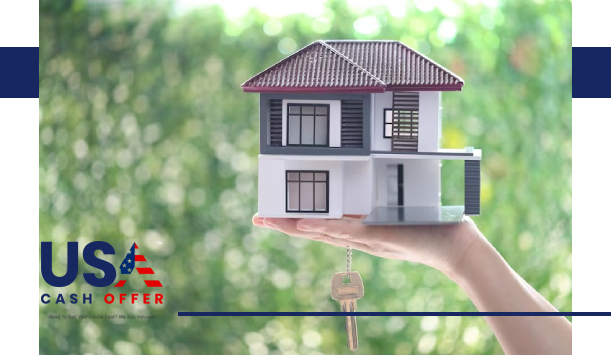 When it comes to foundations, the saying "an ounce of prevention is worth a pound of cure" is especially true. Issues with your home's foundation can't be avoided, especially when it's time to sell your house fast in Illinois.
Here are five things that lead to foundation issues along with tips you can use to prevent them.
1. The Foundation's Subsoil Dries Up And Shrinks
The soil under your home contracts in hot, dry weather. When this occurs, the foundation loses the support that the soil once gave and becomes unstable. Now it's prone to shifting. Walls, ceilings, floors, doors, and windows can all indicate that the foundation is shifting.
2. Poorly Consolidated Fill Soil
When a newer home has foundation issues, this is even more unpleasant. After all, a new home shouldn't have such critical problems. If your home is resting on a slab-on-grade foundation, it could be vulnerable to settling, especially if the filled earth beneath the foundation wasn't adequately compacted.
3. Transpiration
There may be a lot of moisture. This is usually true if there are trees, shrubs, or other plants close to the foundation. Tree roots can dry up the earth beneath a house, causing the soil to contract and the foundation to settle.
4. Plumbing Leaks
In certain houses, plumbing issues are the leading cause of foundation problems. The majority of homes have sewer pipes under them, and if these pipes leak, your foundation will suffer. And some plumbing issues can even result in long-term damage. For example, if water seeps into the soil right beneath the house, this can cause a range of problems later on.
5. Creation Of Natural Sinkholes
Groundwater buildup can lead to sinkholes. A sinkhole is the result of subterranean soil erosion, and if one of these shows up near your foundation, it can be a nightmare to address.
A Piece Of Advice
In most cases, foundation issues are fixable. That said, you may have to spend an arm and a leg to fix your foundation. In such a situation, selling your home without spending on foundation repairs first is a good idea. Reach out to USA Cash Offer to get in touch with a reputable cash home buyer in Illinois. Cash buyers purchase homes in under 30 days, and you don't have to make pre-sale repairs before selling to them. Plus, there are no commissions or closing costs.
We buy houses all over the USA, including the following