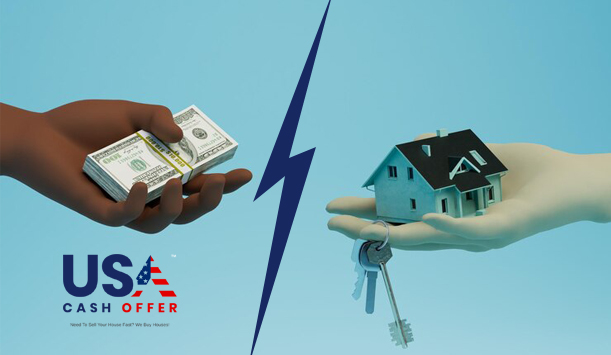 If you're considering selling your house fast in Illinois, you may wonder what the best option is. Should you sell it through a realtor or a cash home buyer? There are pros and cons associated with both options, but selling your home to a cash buyer ensures a quick and easy sale. But how does a cash home sale work? What should be expected from the process? Here's everything you need to know about this home-selling method.
You Get A Fair Offer Quickly
Cash home buyers are usually property investors. They purchase properties, renovate them, and sell them for a profit. This is partly why their buying process is quick and easy. Their offer will be based on factors like market conditions, where the home is located, and what repairs are needed.
No Need To List Or Market The Home Sale
You won't have to go through the hassle of listing your home, nor will you have to deal with showings or open houses. And you won't have to worry about your home sitting on the market for months or years. We buy houses in Illinois for cash, and if you sell to us, you can avoid a long and tedious sale.
You Can Sell Your House As Is
Selling to a cash buyer means you can sell your house as is. You won't have to make any repairs or renovations before selling. This is a huge benefit because you'll save both time and money. A cash home buyer in Illinois will be willing to buy your house regardless of its condition or location.
They'll Cover The Closing Costs
Closing costs can be expensive, which is a big plus when you sell for cash. You can save thousands of dollars by avoiding escrow fees, title transfer fees, insurance, and appraisal fees. If your main goal is to sell a house fast in Illinois so you can move on with your life, you should sell for cash, as this way, you have more money to move on with.
Close Quickly
A cash home buyer can close a deal in as little as 30 days. Whatever your reasons are for wanting a quick home sale, a cash home buyer can deliver just that. A traditional sale, on the other hand, takes more time. It could take months to sell a home the conventional way.
Are you expecting great things from a cash home sale? You're not wrong to do so. A cash home sale has many advantages, so many prefer this method over the traditional one. In short, if you want a quick, easy, and hassle-free way to sell, choose a cash home sale.
We buy houses all over the USA, including the following.
USA Cash Offer is a well-respected real estate solutions company, one that can connect you with a reliable cash home buyer in Illinois. Call us today and our team will be glad to assist you.