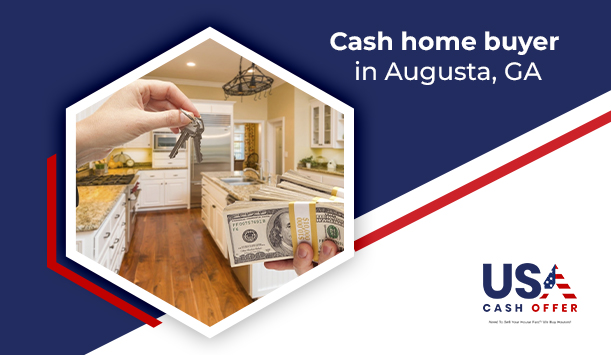 As the real estate market gears up for one of its busiest seasons, homeowners looking to sell a house fast in Augusta, GA, must consider how to attract the ideal buyer. Nobody wants to live in a home where buyers and estate agents are constantly coming and going. So, it's essential to pinpoint the issues that can deter potential.
1. Outmoded Decors and Fixtures
Although all purchasers take the cost of simple home improvement and remodeling tasks into account when choosing a home, most still prefer one that doesn't need extensive repairs. Your worn-out doorknobs, outdated windows, mosaic flooring, or pale countertops can turn off potential buyers.
2. Shoddy Curb Appeal
Ignoring your home's curb appeal can quickly turn off prospective buyers before they see the inside of your home. A lackluster curb appeal may discourage potential buyers from considering it for purchase.
3. Clutter and Disarray
When potential buyers visit your property, they want to be able to envision living there. If your property is cluttered, it may be challenging for purchasers to see past the mess and picture themselves living there. Before listing your property, take the time to thoroughly clean and tidy it.
4. Odors That Are Unpleasant or Strange
Clean the home and allow it to air out before showing it to a prospective buyer to eliminate any leftover odors. Since it can be hard to detect smells in your home, ask your real estate agent about smells in the property before the potential buyers visit the house. Apply a mild air freshener to freshen up the home and make the showing more enjoyable.
5. Unreasonably Overpricing
Don't set an unrealistic asking price to avoid turning away potential buyers. Buyers may believe you must be more serious about selling or be prepared to compromise if you price your property too high. Do your homework and discuss accurate pricing with a real estate professional before putting your property on the market.
We must consider our listings from the viewpoint of an outsider. By sorting out these red flags, you'll quickly improve your chances of attracting interested parties and selling your home.
However, there is a quick fix if you don't want to spend money on upgrades and repairs. Sell your house to a trustworthy cash home buyer in Augusta, GA, in its current condition.
At USA Cash Offer, we can put you in touch with cash house buyers who will make you an offer for your property, no matter where you live or your circumstances.
We buy houses all over the USA, including the following.