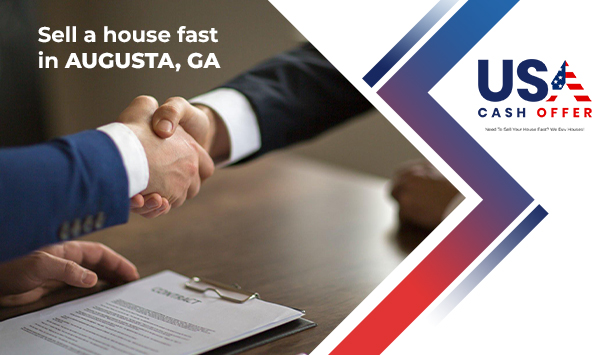 Augusta is a well-known city in Georgia, located near the South Carolina border. Home to a thriving economy for biotech, medicine, and cybersecurity, the city boasts a pleasant Southern living lifestyle. With the city adding more new residents each year, it's no secret that the demand for homes is rising. If you're looking to sell a house fast in Augusta, GA, you may wonder how to attract homebuyers. Here are the do's and don'ts you must follow to enjoy a quick home sale in the city.
Do's For A Fast Home Sale In Augusta, GA
Make Repairs And Upgrades: Most homebuyers look forward to moving into a new home quickly, and they may prefer to avoid spending time or money on making any changes after the purchase. Keeping your home in good condition is a great way to attract more buyers and enjoy a quick sale.
Sell Your Home For Cash: If you're hard-pressed for time and want quick cash out of the sale, then selling your home to cash home buyers in Augusta, GA, is an excellent option. Cash home sales guarantee a seamless process and a quick closing in less than a month. You can sell your home in any condition, even if natural disasters or unfortunate events badly damage it. This method helps you skip so many steps and hassles involved in the traditional home-selling process.
Spruce Up The Curb Appeal: The outdoor appearance is crucial to making a successful deal. Make sure your front yard is clean, the shrubs and hedges are trimmed, and the walls are painted with neutral colors.
Depersonalize Your Home: Let your buyers envision the home as their own. Make it possible by removing all your items, including religious, political, and family photos.
Leverage Technology: When you list your home, make sure you post high-resolution images or videos of your home. Use of virtual 3D walkthroughs, drone videos, etc., to captivate the homebuyers' attention.
Don'ts For A Quick Home Sale In Augusta, GA
Don't Leave Any Red Flags: Homebuyers usually look for reasons to lower their offers. Therefore, don't show any place that needs fixing or requires a major repair.
Don't Block Light: Let there be more natural light filling your home. You can try to keep your windows open and push aside the curtains, blinds, and shades when a potential buyer visits your house. Place more lights in dark areas.
Don't Work With The Wrong Agent: Working with an inexperienced or wrong agent can be determinantal to your home sale in Augusta, GA, as they may lack marketing and negotiation skills to get a better profit.
If you don't want to go through the hassle of selling your home with an agent, there is no better way than selling your house for cash. We'll connect you with the top cash home buyers in Augusta, GA, and help you sell your home for top dollar.
We buy houses all over the USA, including the following