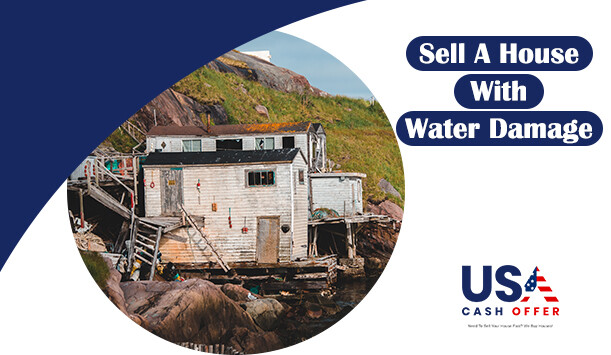 Imagine this scenario: You arrive at your doorstep after a long day at work, and all you want to do is chill out and watch some Netflix. As you unlock the door, you notice something feels different. The door swings open, and to your horror, you notice your porch has been flooded. You step inside gingerly, and your feet can feel the squishy, water-soaked carpet. Finally, you get to your home's water supply and shut it off.
Water damage is one of the biggest nightmares for homeowners. If you're hoping to sell a house fast in Columbia, getting water damage is one of the worst things that can happen to you. In this guide, we walk you through all you need to know about the water mitigation process, and we also discuss ways you can sell your house even when it has extensive water damage.
Common Causes Of Water Damage In Homes
Here are some of the things that cause water damage in modern homes:
Broken pipes
Roof damage
Faulty toilet
Flooded basement
Frozen pipes
Floods and other natural disasters
Dishwasher blockage
Debris blockage in downspouts or gutters
What Is The Average Cost Of Water Mitigation?
According to HomeAdvisor, it costs between $1,200 and $5,000 to remove water damage, but you could pay as much as $12,000. The price will depend on the extent of the water damage. Is the damage isolated to just one room, or has it impacted ceilings, floors, walls, and the basement?
The final price tag depends on your answers to these questions. For example, laminate flooring is more expensive to restore than hardwood, as it soaks up water and causes the sub-flooring to rot. Additionally, the cost of water mitigation depends on the type of water damage:
Category 1: This damage is caused by freshwater, which is what comes out of a dishwasher or washing machine inlet pipe. Since it's potable water, the damage is not dangerous.
Category 2: Damage caused by gray water. This water can come from dishwashers, laundry machines, sinks, and showers. It's both yucky and dangerous, so you'll need to call in a professional to handle this kind of damage.
Category 3: Blackwater causes the most significant kind of water damage, and this is the result of toilet or sewage backup. Since this water has a higher concentration of disease-causing pathogens, the damage it causes is the most expensive to repair and restore.
Here are a few estimates for water mitigation based on the categories of damage:
Category 1: $3.75 per square foot
Category 2: $4.50 per square foot
Category 3: $7 per square foot
Note that these are only estimates, and you might have to pay extra depending on other factors like severity, mold, etc.
Now, do you see why selling a home with water damage isn't so easy? If a buyer doesn't know about this and then finds out, they'll likely lower their offer or even withdraw the offer completely.
How Can I Sell My House In Columbia With Water Damage?
You have two options:
Option #1: Make Necessary Repairs
Needless to say, this is an expensive and time-consuming option. You have to shell out thousands of dollars to hire professionals who can repair and restore the property, removing all traces of water damage. This option doesn't work for everyone, especially cash-strapped sellers; if that's you, move on to the next section.
Option #2: Sell As Is
You can sell your home as is, meaning you don't have to make any repairs. You can do this by selling to cash home buyers in Columbia. This option is beneficial because:
You don't have to deal with the water damage.
You don't have to deal with the nerve-wracking process of negotiating with buyers.
You don't have to pay enormous agent commissions and fees.
You don't have to wait for months before you can sell the property.
So, if you're hoping to make a quick sale, consider doing a hassle-free cash sale.
Real estate investors can close in as little as 30 days! We buy houses in Columbia without needing you to go through any hassle.
We buy houses all over the USA, including the following