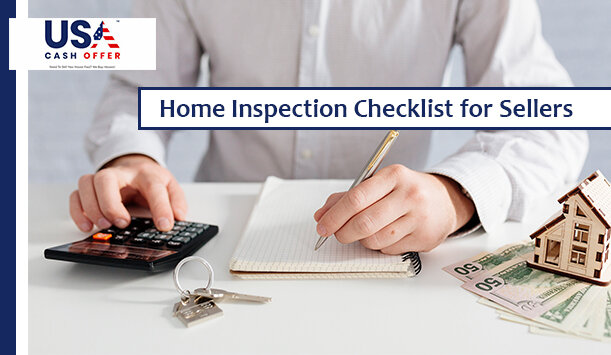 Are you wondering, "How can I sell my house fast in Chicago, especially when it's in less-than-perfect condition?" Are you nervous about whether the home inspection will uncover a significant flaw and make you miss out on an incredible sale opportunity?
In this guide, we walk you through a home inspection checklist. You can use this list to identify and fix issues in your home. This way, you aren't caught off guard on the day of the inspection and can sail through the home-selling process.
Take a Walk Outside Your Home
Start by walking around the property. Check if it has curb appeal and looks well-maintained. Some telltale signs to watch out for include:
Puddled water, especially after rain
Cracks in driveways and walkways
Rotten wood on the deck, patio, and fences
Foundational cracks
Wear and tear of the sidings and stucco
Overall roof condition and damaged shingles
Clogged or damaged gutters
Condition of the chimney, exterior windows, and doors
Scrutinize the Interior from Top to Bottom
Start from the top floor and work your way down. If it's a minor cosmetic issue, you can ignore it. Focus on the more significant structural issues first.
Here are a few steps to help you out:
Don't forget the attic. Look for signs of termites, rodents, or other insect infestations.
Check for standing water, damaged vents, broken ventilation, or frayed or spliced electrical wires.
Look for cracks, chips, and stains on interior doors, ceilings, walls, and floors.
See if all windows open and close without any issues.
Check for cracks or damages on the fireplace.
Check if your smoke and carbon monoxide detectors are working correctly.
Pay Special Attention to the Kitchen
The kitchen is one of the biggest reasons Chicago homes fail home inspections. Besides ensuring that all your appliances work, you must meet several requirements, like having GFCI outlets within six feet of the sink. Look for leaks in kitchen pipes and fix them. Ensure all cabinets and drawers open and close quickly and are in good condition.
Don't Forget the Bathrooms
Here are a few points to keep in mind while inspecting your bathrooms:
Working exhaust fans
Leaks in pipes and sinks
A stable toilet that doesn't rock or have any stains around the base
Chips in caulking around tiles and tubs
Once you've inspected your home, it's time to fix issues before listing the property. Look for any code violations, structural problems, and other safety issues. These issues will crop up during the buyer's home inspection, so it's better to get them sorted beforehand.
If you're wondering if there is a workaround, you're in luck. You can sell your house without making any repairs. Working with cash home buyers in Chicago allows you to sell your home as-is.
We buy houses all over the USA, including the following
At USA Cash Offer, we can connect you with real estate investors ready to offer competitive prices for houses in any condition. You don't have to spend money on repairs or staging your home. Take the stress out of the equation and sell your home without hassles.