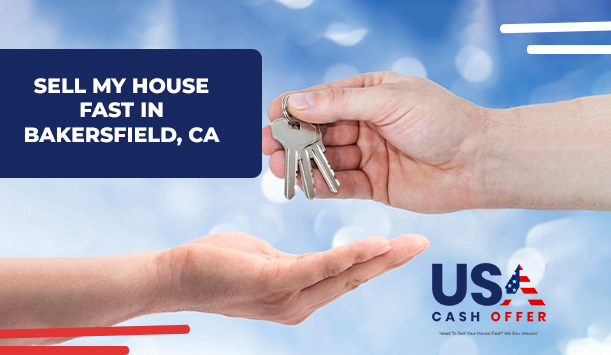 No matter your home-selling method, you will get a lump sum of money into your bank account. Then what makes a cash home sale different from other methods? Typically, most homebuyers opt for a mortgage to purchase homes, but cash home buyers in Bakersfield, CA, will not opt for any financing options and will have ready cash to pay your upfront. This eliminates many hassles, and you can enjoy a convenient home sale. Is that all? There are more reasons why a cash home sale is one of the best options to sell a house fast in Bakersfield, CA.
Sell Your Home As-Is
Every homebuyer expects the home to be in perfect condition. You may need to shell out a lot of money to fix your home. From sprucing up the curb appeal to replacing kitchen cabinets, most homeowners spend nearly $10,000 for making repairs. Cash home buyers in Bakersfield, CA, purchase properties in any condition, and you don't need to bother spending any money or your precious time. You get paid depending on your home's condition.
No Need For Marketing Or Staging
Listing your home on the market can be time-consuming and expensive. Marketing is essential to attract buyers to your property. You must post high-resolution images or videos while listing your home online. Plus, staging brings you additional expenses during the home sale. You can skip all these when you sell your house for cash. You can accept the cash offer and close at your convenience.
Avoid Commissions And Other Pesky Charges
Losing a big chunk of money to real estate agent commissions and other charges can be disappointing. A cash home sale does not involve any middlemen, and you don't need to pay any fees to anyone. Plus, closing costs can range from 1% to 3% of the sale price. Most cash buyers promise to cover those costs for you. Selling your home to cash buyers in Bakersfield, CA, is hassle-free and profitable.
No Contingencies
Home sale contingencies are usually favorable to homebuyers, as they allow them to back out of the deal anytime if they don't get approval for a mortgage or can't sell their current home to purchase the new one. But cash buyers will approach you only when they have enough cash to carry out the transaction. Therefore, you don't need to worry about the deal falling through at the last moment.
Less Risky & More Convenient
When the lender-mandated appraisal does not go well, it may pose a threat to derail the deal. If the mortgage is not approved, the buyer may back out, and you will have to start again. Cash buyers don't need any financing, and you can close on your schedule after receiving the cash offer.
If you're still thinking, "How can I sell my house fast in Bakersfield, CA?" contact USA Cash Offer. We connect you with reliable cash home buyers in your area who will pay top dollar for your home. 
We buy houses all over the USA, including the following.