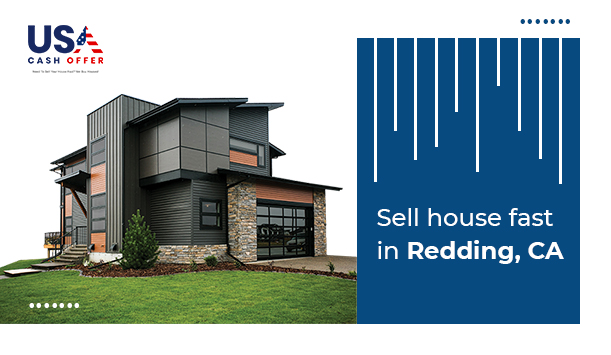 A home sale is a substantial financial transaction, and every seller intends to secure a better profit without losing big money. Saving on real estate agent commissions is one of the main reasons many homeowners look for alternative home-selling options. But is it possible to sell a house fast in Redding, CA, without hiring a real estate professional? Here are the ways you can sell your home quickly without an agent.
1. Sell Your Home Directly to iBuyers
iBuyers are online home buyers that use technology and an Automated Valuation Model (AVM) algorithm to determine the value of your home. You can approach them online, and they will present you with a cash offer without visiting your home. If you accept it, the sale will happen in a few days. The speed and convenience are the perks of using this method. You must pay a service fee of 3% to 6% of the sale price.
2. For Sale by Owners
A DIY sale has several benefits, including saving on commissions and charges. With all the information available online, you learn how to market and sell your house. List your home on the open market, price it appropriately, and host open houses to attract more buyers. Although FSBO may seem appealing, you need a lot of willpower and expertise to pull it off. The entire process may seem nerve-wracking, and sometimes you may end up selling for a lower price.
3. Sell Your Home to an Investor
The one-size-fits-all approach doesn't work in real estate. If you're selling your home to manage a challenging situation, like divorce, foreclosure, or a financial emergency, then listing your home on the traditional market won't help. However, selling your home to cash house buyers in Redding, CA, ensures a quick home sale in less than 30 days. They buy houses in any condition for a reasonable price. There are no contingencies, appraisal, or underwriting procedures. You can get a no-obligation cash offer in less than 24 hours and sell your home at your convenience.
4. Sell Your Home With a Real Estate Attorney
If you already have a buyer ready to buy your home, you can hire a real estate attorney to help you with the entire process. Real estate attorneys are experts in handling real estate transactions, paperwork, contracts, and legal documents.
Do you want to avoid the hassle of making repairs, staging, paying commissions, and closing costs? Contact USA Cash Offer to get an all-cash offer for your home today. We will connect you with trusted cash home buyers in Redding, CA, and help you enjoy a quick and convenient home sale.
We buy houses all over the USA, including the following.